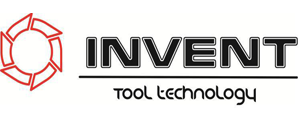 The company "INVENT alati" d.o.o. has been active since 2003. in the sector of metal processing and production of the parts perform small and medium-sized parts of the lathe, milling, grinding and eroding. It also is developing tools for plastics processing by injection molding, blow molding and thermoforming. The company is equipped to produce the individual as well as parts in small and medium series to 1000 pieces per customer's requirement for conventional and CNC machines.
The use of modern processing and measuring equipment and a team of highly skilled people ensure the quality of the finished parts, which has earned us the trust of a large number of domestic and foreign companies.
Turning capacities range from smaller parts to machining shaft lengths up to 4m in diameter up to 800mm using CNC or conventional lathe. Milling capacities are 1200x550x600mm on CNC machining center, the 4-osnoj CNC milling machine and also on the horizontal drill-milling machine Bohrwerk.
Other processing capabilities include:
– flat and round grinding;
– grinding (sharpening) the universal
– CNC EDM electrode wire drills and drills
For more detailed information about our services you can contact us by e-mail, phone or contact form.